When I first heard about this book, I was like: "Oh my God! I absolutely need this book ASAP!" After reading this book, I am feeling ever so slightly disappointed... Don't get me wrong, I enjoyed reading this book, and was quite entertained by the story, however, it seemed to me that there wasn't much going on. This book could have been waaaaay shorter. If I compare it to any of the Falling Kingdoms books, which I absolutely adore, it wasn't as action packed, and dialogue packed, and just everything packed. In my opinion, it could have been shorter and more concise.

Okay, so now that the bad stuff is out of the way, I really liked the concept of this book, joining Mytica and modern day Toronto. Brilliant. I firmly believe that this book sets up a great series that is to come. (June is so soon! Side note: My rhymes bring my joy) I am uber excited, to read the second installment, and hope that it will hold more action than the first. One last thing, BECCA AND CHRYS ARE AWESOME! Okay, I'm done
​:)

​Happy Reading!
Powered by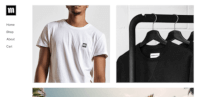 Create your own unique website with customizable templates.