I received an ARC of this book and I voluntarily reviewed it. Thank you S.M. Soto!

Okay, WOW. Soto's writing is pure magic. She is one of the most enchanting authors I have ever read. She has the ability to put you under a spell with the words on the pages and lure you deep into her world. It is one of the most beautiful experiences. It's been awhile I have enjoyed a book THIS much.

Soto has mastered the ART, or suspense writing. When I use caps, I mean business. She plants these little seeds as she writes that you notice at first but dont realize they take root, and when you least expect it, they break the ground and change everything.

This book, heck, this series is one of my all time favourites, and I do not say this lightly. When I read this book, all else disappears. I'm transported into Soto's words and I am held captive there.

Let's not forget the romance in this book. *swoon* I absolutely love the balance of plot ro romance in Soto's writing. It works brilliantly and effectively. She alternates between important plot driving scenes and sexy as heck scenes and just, WOW. It's just magical.

★ ★ ★ ★ ★

​I received an ARC of this books form the author and I voluntarily reviewed it. Thank you S.M Soto!

WOWOWOWOWOW! What a way to pop an author cherry! This book had it ALL. It literally ticked all my damn boxes. Angsty AF: check. Dark subject matter: check. Broken people: check. Plot twist that will make you question everything you ever knew: CHECKKKKK. (In Soto's defense, the book is very adequately titled). Oh and cliffy that will leave you staring at your kindle screen wondering why the heck there are no more words to read? Yeah, haha, totally CHECK.

This book. Ouff. It was captivating, to say the least. I had trouble putting it down to go to class. It stayed in my thoughts while I was not reading it. The intrigue is insurmountable, and you will fall victim to this book. The characters are mysterious, delicious, and addictive. The action is written with such suspense and anticipation that you feel your heart squeeze as the heroine's does.

Soto is a powerful writer. She grasps the reader's attention so completely and quickly, that you won't even know what hit you. It's truly something else. The quality of the writing is there, as well as the planning of the plot. everything makes sense. Everything is perfectly weaved together, and you realize, she had left a breadcrumb trail for you to follow you never noticed. She keeps you pre-occupied with other aspects of the story while dropping you hints of what is to come. True suspense writing.

I will definitely be picking up more books by this author. After one of her books, she is already up at the top of my favourite author list. She is one to watch out for.
Powered by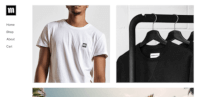 Create your own unique website with customizable templates.