★ ★ ★ ★ ½

I received an ARC of this book form the author and I voluntarily reviewed it. Thank you Natasha Knight!

Classic mafia dark romance trope, with original pretense and amazingly complex characters. This is the third book I've read by Knight, and every single one has been flawless. She truly knows how to write a captivating story.

The writing was great in this story. So many heartbreakingly beautiful passages. The words just flowed, and made it nearly impossible to put the book down.

Knight created an incredibly resilient female lead. One who was hanging by a thread for the majority of the book. A thread barely holding her together. She was such an interesting perspective to read from. There is a passage where she starts unraveling, and Knight wrote it perfectly. It was like an out of body experience and totally believable.

Everyone who love Dark Mafia Romance, pick this up now!

★ ★ ★ ★ ★

​I received an ARC of this book from the author and I voluntarily reviewed it. Thank you Natasha Knight!

This is the second Natasha Knight book I have read, and I have to say that she is turning out to be a one-click author for me. The way she just captivates the reader with her words and emotions is just - for lack of better word - amazing. She transports you and really makes you feel what her characters are feeling. She makes you fall for someone who is not a goody two shoes, but a complex and dark, layered man.

I'm trying not to give anything away, but I want to say that the ending of this book, I fell in love with. After reading the book, you may think that I'm a weird human, but I thought it was fitting and totally appropriate.

I want to mention that I LOVE how Natalie is an architecture student. I love how she goes and takes photos of old buildings and that she has a passion for the historical structures. I love it, because she's exactly like me in that regard.

This book will take you on one hell of an emotional ride, and you are going to love it. Your head will spin, and you will crave the next high after every low.

★ ★ ★ ★ ★

​I received an ARC of this book from the author and I voluntarily reviewed it. Thank you Natasha Knight!

Wow, wow, wow! My mind is blown, and my heart is still going a million miles an hour. Knight is such a skilled writer, and takes us on a complete journey from the first page to the last. I was completely submerged in the world she created, and had a hard time putting it down to go to class - when school gets in the way of reading.

Cilla and Kill are complex and dark characters whom we can't help but fall for as readers. We can look past their flaws, and see the inherent humanity in them; their pain and suffering. We, as readers, are able to connect with them so well. We gasp when they do. We panic when they do. I nearly cried when Cilla did.

Knight can write with such intensity that I am thoroughly impressed. It takes great skill to write a scene like that, that I am not going to stop myself from calling it mastery. The scene in question was loud, thick with emotion, and tension, awaiting release. It was beautiful.

It is one of my favourite books, and I definitely recommend it!
Powered by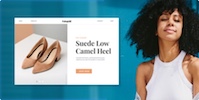 Create your own unique website with customizable templates.